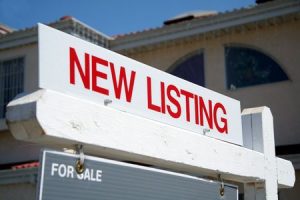 The U.S. housing market has largely favored sellers for the past several years, but that trend could be about to shift according to a recent report from online real estate marketplace Zillow. Home value growth is finally beginning to slow in some of the nation's hottest housing markets, and the share of home listings that have taken a price cut has increased significantly over the course of the past year.
Nationwide, Zillow found that about 14 percent of all listings had a price cut in June of this year, up about three percent from a low of 11.7 percent at the end of 2016. In some markets such as San Diego, however, the share of listings with price cuts rose by as much as eight percent in a single year. These price cuts have primarily affected listings in higher-priced markets thus far, while listings in some more affordable markets such as San Antonio have actually experienced a reduction in price cuts. Meanwhile, close to half of the nation's 35 largest metro areas—including Indianapolis—have experienced a slowdown in home value growth since the beginning of the year.
"The housing market has tilted sharply in favor of sellers over the past two years, but there are very early preliminary signs that the winds may be starting to shift ever-so-slightly," said Zillow senior economist Aaron Terrazas in the report. "It's far too soon to call this a buyer's market, home values are still expected to appreciate at double their historic rate over the next 12 months, but the frenetic pace of the housing market over the past few years is starting to return toward a more normal trend."
For property investors in Indianapolis, this shift in the housing market could offer exciting opportunities to expand their portfolios with new rental properties. It might not be time to buy just yet, but it's certainly a great time to keep a close eye on our region's housing market. To learn more about how our property management services can help you make the most of your investments, feel free to give us a call or contact us online today!