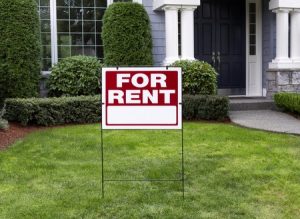 Leasing an investment property to tenants can offer a great way for property owners to generate extra income, but only if they make sound, savvy business decisions. When investment properties aren't carefully managed, they can quickly wind up costing landlords money instead. Check out a few tried-and-true tips to make sure your rental property remains a profitable investment below!
Minimize Vacancies
The single most effective way to maximize a rental property's profitability is to make sure it's occupied by a tenant at all times. If a property is typically rented on a 12-month lease, each month of vacancy constitutes an 8.3% loss in annual revenue. With this in mind, you should always start looking for a new tenant as soon as your current tenant notifies you they will be leaving at the end of their lease.
If you're having trouble finding a long-term tenant in a pinch, consider filling in the gaps with short-term options like Airbnb rentals. Giving your tenants the option to sublet the unit on a short-term basis can be another great way to avoid vacancies and maintain a steady flow of income.
Weigh Rent Hikes Against Turnover
Raising the rent might seem like an easy way to make your rental property more profitable, but if you're not careful it could wind up costing you money in the long run. That's because many tenants view rent hikes as a good reason to find a new place to live. Make sure you do some research before raising the rent to make sure it's line with other comparable properties in your area. In some cases, keeping a loyal tenant at a lower rate can be more cost-effective than trying to find a new tenant to fill a vacancy at a higher rate.
Adhere to Your Late Fee Policy
Establish a fair, straightforward late fee policy in your lease and stick to it. If you don't want to personally hassle your tenants for late fees, considering using an online payment service that automatically invoices tenants for late fees in the event that they don't submit their rent payments on time. This way, your tenants will always have a clear understanding of your expectations and the repercussions of late payments.
At AMG Property management, we specialize in providing landlords with the tools and services they need to maintain successful, profitable rental properties. Give us a call or contact us online today to learn more!