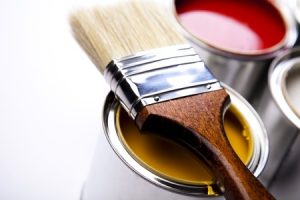 Staying on top of your rental property isn't always easy. Maintenance can be costly and time-consuming, especially if your property needs extensive remodeling. If this isn't the case, however, there a number of affordable renovations you can make that will not only give your property an attractive new look, but also increase its resale value.
A New Paint Job
This is one of the easiest and most beneficial improvements you can make to a property. A fresh paint job can have a transformative effect on the look and feel of a home, and eliminate blemishes that might dissuade prospective renters from signing a lease. Just be wary of color trends, and try to stick to a palette that will appeal to a wide variety of renters.
Modern Appliances
One thing that every prospective renter looks for in a property is the appliances. Is there a dishwasher? Does the property come with a laundry machine and dryer?
With this in mind, it's worth investing in modern appliances that are safe and energy efficient. A new washer and dryer will use substantially less electricity and water than appliances made 10 years ago, for example. The upfront cost of new appliances can get a little expensive, but your investment may allow you to charge more in rent, especially if your property didn't have similar appliances in the past.
Fresh Flooring
Has your rental property had the same wall-to-wall carpeting for too long? Is the old linoleum in the kitchen starting to bubble and peel? These days, you can laminate flooring options that are attractive, easy to maintain and very affordable. Tearing out that dirty old carpet and replacing it with new flooring can make your property far more attractive to renters.
Need a hand managing the day-to-day demands of owning a rental property? As a family-owned business with more than 25 years of industry experience, we'd be happy to help. Give us a call today to learn more!