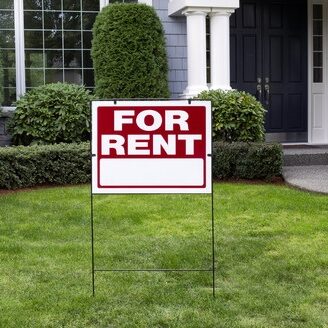 Are you in need of a rental home in Beech Grove, IN right now or looking to list? AMG Property Management LLC wants to take care of the process for you. When you use our services or list with us, you will get your desired results. As a reliable, family-owned business, we have been helping people in and around Beech Grove find and rent homes for more than 25 years now, and we can offer you the property management services you need. Beech Grove is a small city with a population of about 15,000, with great schools, all around friendly neighborhood and a wealth of rental opportunities in the area.
Beech Grove Rental Homes Offer Enough Living Space
For You And The Whole Family!
The rental homes in Beech Grove IN that we have available right now come in many different sizes. It doesn't matter if you are a single person looking for homes for rent or a large family. AMG Property Management LLC can walk you through different properties until the best match is made for your lifestyle. We are also constantly busy providing property management services for new homes, so if we don't have something in our inventory that you like right away, we will act fast in finding the newest available properties on the market.
Two, Three or Four Bedroom Homes for Rent
When you are searching for homes for rent, you might find that it's difficult to find larger options. 3 or 4 bedroom homes aren't always available in this fast-paced market, but this won't be a problem for AMG Property Management LLC. Our rental home trove in Beech Grove IN includes a wide range of 3 or 4 bedroom homes, so you will be able to find something that meets your needs without any problem.
---
Have A Rental Property? Ask Us About Our Property Management Services For Your Rental Property
While we spend a lot of time working with those looking for homes for rent, a lot of our days are also spent working directly with property owners who call on us to help them manage their rental homes. From setting the correct pricing for homes for rent to taking care of any tenant issues that might arise, we make the process easier through organized management services so that the burden is taken off you. People are appreciative of the customer service they receive from us because they feel relieved knowing that their rental property is in good hands.
Would you like help looking through the homes for rent in Beech Grove IN, or do you feel as though you could benefit from using Adkin Management Group (AMG) Property Management LLC to manage your rental homes?