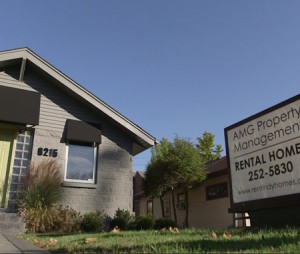 Are you in the process of trying to find Avon, Indiana homes for rent right now, or do you have a home that you would like to list with a reputable property management company? For more than 25 years, AMG Property Management LLC has provided property management services for both renters and property owners in Avon, Indiana. Avon, which is situated in Hendricks County, has a population of just under 18,000; however, there are still a wide range of options, from smaller homes to 3- or 4-bedroom homes for rent in the area.
Avon, Indiana Rental Homes From AMG Property Management
When you call AMG Property Management for homes for rent, you'll find that we offer rental properties that come in just about any size. Whether you're a single person trying to find something on the smaller side or a large family looking for 3- or 4-bedroom homes for rent, we will help you find you what you need. As the leading property management company in Avon, we also provide property management services for homes. Therefore, even if we don't have exactly what you're looking for at the moment, we will keep an eye on the latest properties that hit the market and find one that suits your needs.
3 or 4 Bedroom Homes for Rent
If you're looking for 3- or 4-bedroom homes for rent in Avon, we can help you find the perfect setup for you. We're always on the hunt for homes that are big enough for larger families. Our property management services allow us to stay on top of the availability of large homes so that we can offer them to our customers first.
Why You Should Hire A Property Management Company For Your Rental Property
Although we spend the majority of our time working closely with individuals and families trying to find Avon, Indiana homes for rent, we also work with many property owners who need property management services. AMG Property Management LLC can help you do everything from find the right price for 3- or 4-bedroom homes for rent to take care of any issues that might pop up with your tenants. Our property management company delivers superior customer support so that you won't have to worry about managing properties on your own.
Call AMG Property Management LLC at 317-252-5830 today to check out Avon, Indiana homes for rent or to talk to someone about listing your rental home.