With income tax season just finished, the headache of getting your filings done is still fresh in your memory. Plus, if you own rental property, you know all the more about how overwhelming it can be to complete your taxes. That's why we've compiled some tips and time-savers here to take a little of the headache out of the season for you next year.
Your rental property generates income for you, and you want to offset that column by knowing the ins and outs of deductions and taking advantage of the best approach for your financial situation.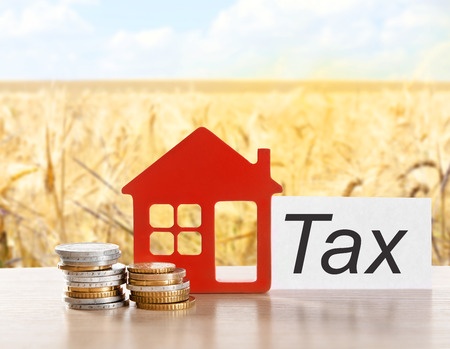 For starters, you can claim deductions for the cost of any advertising for your properties that you did during the year. Likewise, cleaning and maintenance are deductible, as are mortgage interest, utilities, insurance premiums and any legal fees incurred. Also on the list: commissions, property management fees, association dues, pest control, trash removal fees and yard maintenance.
What many landlords don't know is that deductions are allowed for travel to and from the property for things like showing it to prospective tenants and performing maintenance. Even if you're within a few miles, log it every time – the trips will add up, and at the 2015 standard mileage rate of 57.5 cents, those pennies will really add up. If your property is out of your area, make sure you only deduct the portion of the trip that relates directly to the rental property's management, conservation or maintenance.
Something else most landlords don't realize is that the IRS makes a distinction between repairs and improvements, in that one can be deducted, but the other generally must be capitalized and depreciated over several years (by following IRS depreciation tables) and not deducted for the calendar year in which the money was spent. But what's the difference between a repair and an improvement? The folks at HouseLogic.com offer this example: Simply replacing a broken windowpane counts as a repair, but replacing all of the windows in your rental home counts as an improvement. Likewise, patching a roof leak is a repair, while re-shingling the entire roof is an improvement.
Another tip relates to managing your finances. Many landlords and property renters recommend keeping separate banking accounts for your rental property and personal incomes. This allows you to have a simpler time separating your assets and can make the process of filing your income at tax time easier. Plus, separating your accounts can allow you to more easily manage the month to month expenses and track incomes versus expenditures more closely.
For answers to general questions, start with these rental tax topics from the IRS. Don't forget that property management fees can also be deducted, as well! If you're in need of experienced property management services, trust the team at AMG Property Management to handle your needs. Whether a single property or a large apartment building, we've worked with clients large and small and can help you succeed as a property renter. Give us a call at 317-252-5830 today to learn more or to discuss your property.